The boutique is a real pastry-lover's dream ! Everything's baked in the professional pastry lab located in the back of the shop.
Our specialties ? Gâteaux basques, Macarons, Sablés and other traditional delicacies.
You can order Gâteaux basques in the traditional round form 4/5 servings, 6/8 servings, and also in the form of a rectangle (cooked in pan sheet) that we can personalize as you wish! (We've made to our knowledge the largest Basque Cake in the world in the shape of the cultural Basque cake, the Lauburu, see our Facebook for pictures).
House Gâteaux Basques fillings are black cherry jam and traditional pastry cream (custard).
Sablés can be found in small sachets or in nicely illustrated tin boxes depicting Basque scenes.
Macarons recipe is of the macaron craquelé, more rustic than a Parisian style macaron, the almond-y taste of this French gourmandise is just irresistible!
Our pastry chefs can also make any confection you might wish, our specialities also count with the Amatxi Tarte (chiboust cream and apples), and our Three Chocolate cake.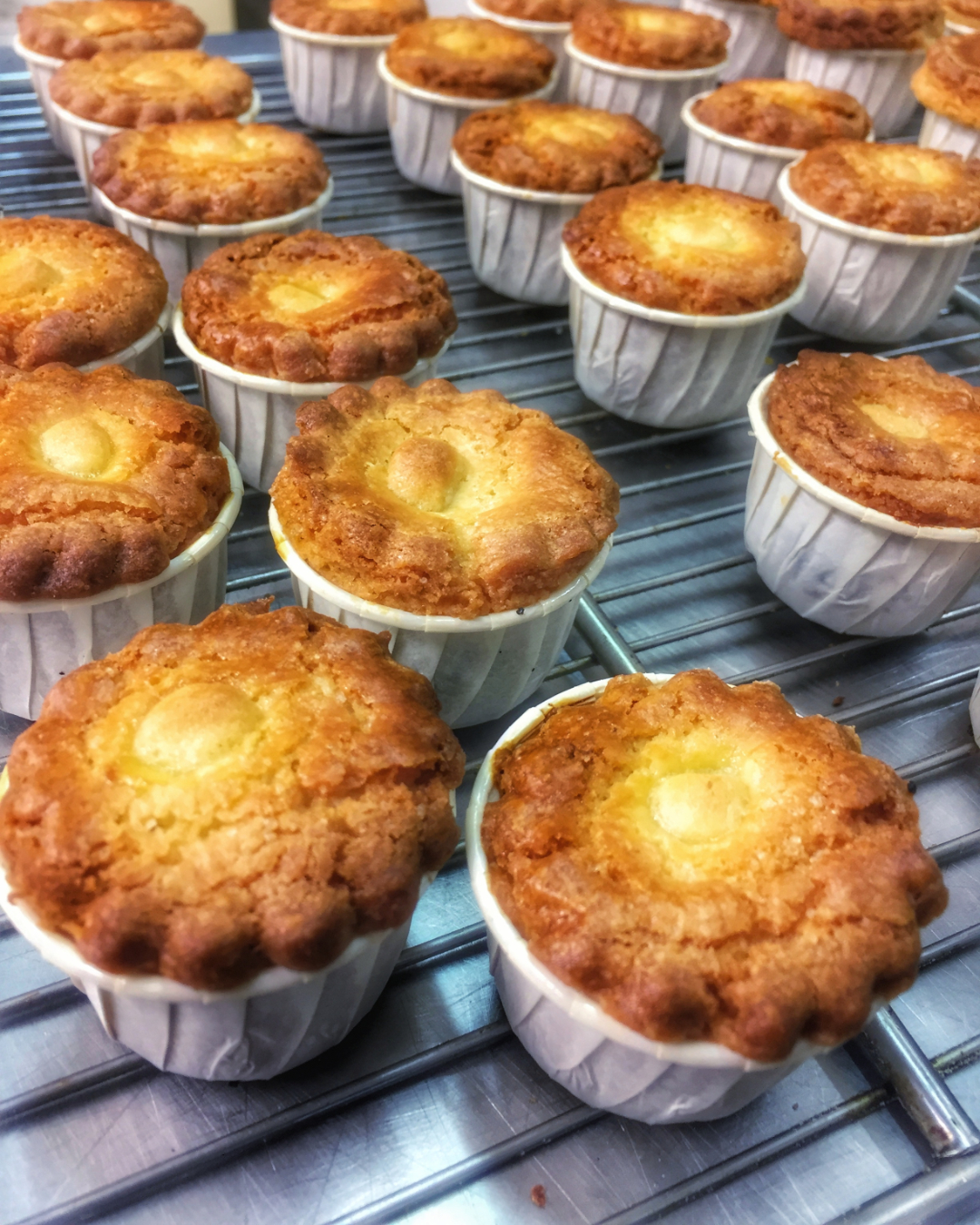 Boutique Opening Times
From 10am – 6pm on the following days :
in the Low Season : All day Thursdays & Fridays and on Saturdays 10am – 2pm.
in the High Season : All day Monday to Friday and on Saturdays 10am – 2pm.
Our Basque Deli Selection
Dear Basque Country lovers & gourmets,
we've selected for you a few treasures
to bring home to share (or not) with friends & family.
Cherry jam: you will be able to have it all year long !
Altxa: a Xipister sauce made in nearby Hendaye: special sauce for barbecue and plancha cooking, with a pinch of AOP Espelette Pepper
Local apple juice and apple wine
Other goods like special baking powder, vanilla essence, Basque linens are occasionally available as well.
Order your gâteau basque over the phone or by email.
Please use the close-by parking spaces for your convenience.