The Basque Cake Museum (established 1998)
Enter a very special place : a living Artisan museum, where the Pastry Chef & the team guide you through a unique & gourmet experience. Through the tales of the Chef during the Discovery Visit you will get to know everything about gâteau basque and its origins. During a Hands-on Workshops you will be able to master its recipe. Delicious pastries made by a team of passionate people & other discoveries await you !
The Marichular family settled in beautiful Sare in 1988. After years working in Singapore and Manhattan, New-York City, USA they decided to come back to their roots (the French Basque Country) to open a professional pastry laboratoire that provides high quality pastries and baked goods to renowned regional restaurants and hotels. In the meantime the family also grew. Anaïs 1991. Joana 1994. Mattin 2019. Gâteau basque cake is a family recipe and family matter. Each generation improves it to accommodate its changing tastes & flavors.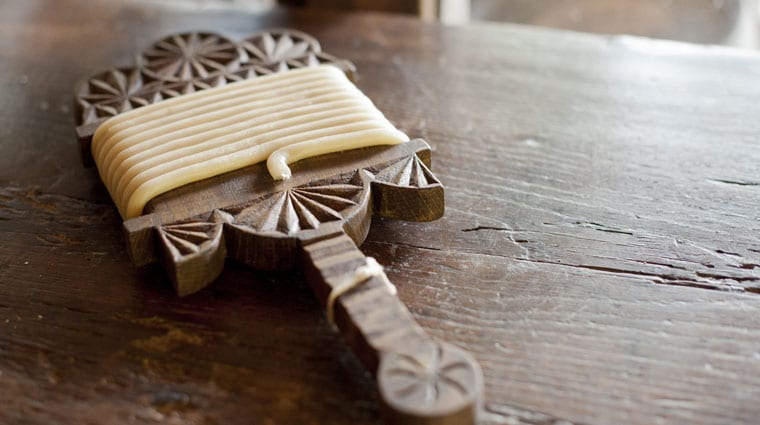 You will discover this family's recipe. The combined passions for 19th century traditions, family recipes & French fine pastry techniques gave birth to this unique living Artisan museum.
The family has gathered numerous every day life and sometimes unusual folk objects of the traditional Etxe the Basque house & expose them.
For +20 years we've added to our collection of rare life pieces that recounts the history of the Basque Country.
Since the opening of the Museum in 1998, we have received generations of Basque cake enthusiasts & shared our Family Recipe of the traditional gâteau basque with the world !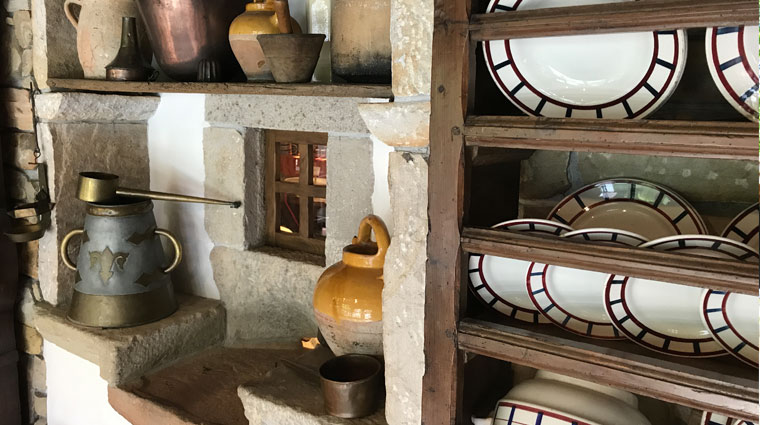 The grounds present themselves as a small village with a few small and big buildings: the Museum, the Bodega, the house Etxe Haranea and its terraces, the green park surrounded by the small river Lizuniaga.
The Museum offers Discovery Visits as well as hands-on Workshops to welcome all the gourmets adults and children to bake your own Gâteau Basque !  After the visit, the Museum Boutique is your chance to bring back fresh cakes, Macarons, Sablés and other products from our Basque gourmet selection sure to make your friends & family very happy!
The Bodega is the perfect place to linger a little longer after your visit. Enjoy a Gourmet Lunch, a classic afternoon Sweet Snack or simply a house macaron with local apple juice listening to & and to the river stream.
La Maison Haranea house & event space welcomes small as well as large groups for any occasion ! Traditional lunch for 50 guests in the 16th century house, large reception room for professional events or private reunions (up to 190 guests), with or without catering service.