Let yourself guided by the pastry Chef and experience a visit into the Basque Cake Museum.
For 45 minutes, the Chef will share with you the origins of the heritage-cake and its importance in the Basque culture. Through a live baking demonstration, this special guide will give your all the tricks and the family recipe. You will get to taste every step of the making of the Marichular's Gâteau Basque recipe (from raw dough to the fully baked cake).
(2022 prices below, for group prices see GROUP)
Our scheduled public visits are led in French.
We can organize private, personalized visits, workshops & events in English.
Reservations are made directly on our website.
For special requests please contact us by phone at +33.6.71.58.06.69
or by e-mail at gateaubasque@orange.fr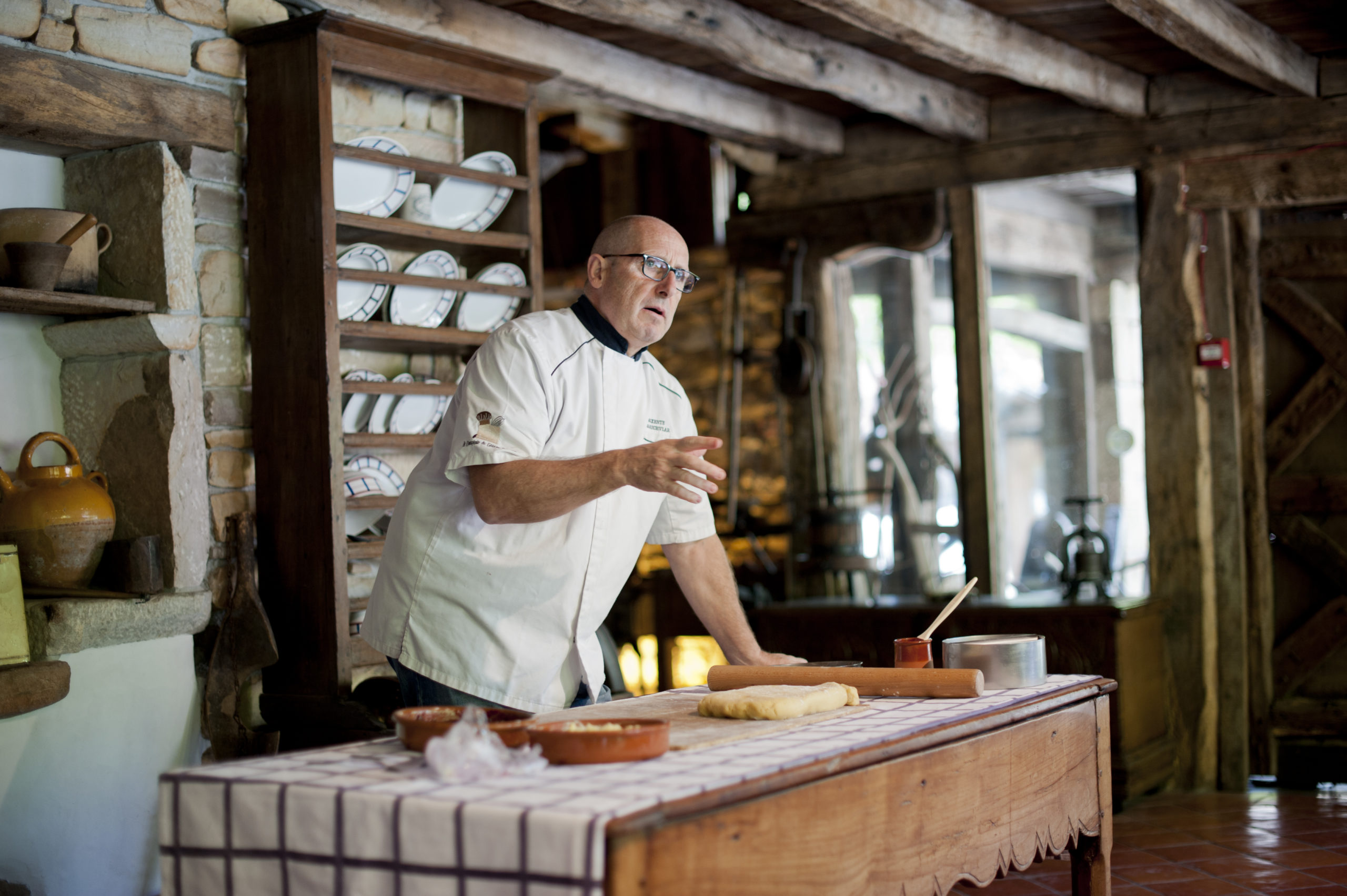 Enjoy a Gourmet Lunch or a Sweet Snack !
Enjoy a local meal or a traditional Goûter at the Bodega facing the Museum, and stay a little longer !
You can combine any of our workshops with a gourmet lunch: l'Assiette Gourmande, or a Sweet Goûter (snack).
Our gourmet lunch includes local Bayonne ham, homemade piperade, fresh lettuce with vinaigrette, sheep's milk cheese served with traditional cherry jam, a choice of local drink, individual Basque cake for dessert and coffee.
The sweet goûter includes Gâteau Basque duo (cherry jam & pastry cream), house pastries assortment, local apple juice & your choice of hot beverage: tea, coffee, artisan hot chocolate.
Discovery Visit 2022
Adult : 9€
Children : 7€ (4 to 13y.o)
Family with 2 Adults + 2 Children (under 14y.o) : 30€
Family with 2 Adults + 3 Children (under 14y.o) : 34€
Discovery Visit + Gourmet Lunch : 24€
Discovery Visit + Sweet Snack : 17€
Gourmet Day Pass: Discovery Visit + Gourmet Lunch + Workshop n°1 : 43€